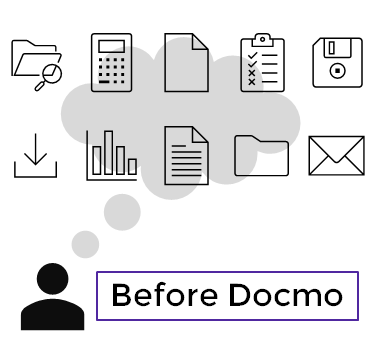 Get Started With Docmo
By Following The Steps Below
For Setup Packages:
Your success is our success; so, we'll help you get started toward conquering busywork.


For Guided Trials:
This will be the first meeting during the trial. Concluding these meetings, your process will be automated by Docmo, and you'll be trained. Following the trial, you'll decide to upgrade to a full subscription!
Finish setting up your profile.
Most importantly, fill out your name and Account ID which is used by all users and devices to authenticate.
For Setup Packages:
Submit payment for access to full-featured access to Docmo!


For Guided Trials:
Decide at the conclusion of your trial.