Automate Document Generation Using Docmo: Streamlining the Writing Process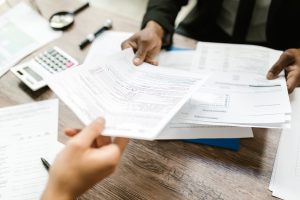 Every business relies on documents to complete everyday tasks and processes, including NDAs, agreements, quotes, proposals, contracts, letters, etc. In some cases, they produce documents at scale to meet increasing demands or stock up supplies.
However, challenges occur when specific document creation tasks require manual input, modifying old files, or different document templates. This results in slow processes, reduced productivity, human error, and cost implications.
Instead, you can automate document generation to streamline processes, create documents faster, and automate complex tasks. Document automation improves productivity, delivers efficient processing, and reduces errors, cutting costs and enhancing the overall client experience.
Learn more about document generation automation and how Docmo can streamline your processes.  
Docmo Tool for Automated Document Generation
When implementing document automation, opting for a solution that offers the most value while ensuring productivity and compliance is essential. That's exactly what Docmo delivers.
Docmo is a no-code AI solution for creating folders, files, reports, and emails, and you can easily install it on your local computer. It's designed for the Microsoft environment, allowing you to create content in Excel, Word, Outlook, and .pdf. 
The tool is highly configurable to adapt to your processes and offers complete filesystem automation to keep you organized. You can easily implement Docmo without any apps, logins, or migrations.
Features and Pricing
Docmo provides several features to simplify processes, streamline workflows, and unlock your team's productivity. Here are the key features of the software.
AI Capability: Docmo features AI functionality to capitalize on your data for faster and more consistent business decisions

App integrations: The tool easily integrates with Excel, Word, and Outlook for efficient document creation.

Data connectivity: You can connect third-party apps like ERP and CRM to aggregate data from disparate sources to ensure effective document creation.

Document customization: Choose your preferred color, font size, and italics, or remove certain sections to format your documents any way you like.

Access management and collaboration: You can authenticate users by their devices and control access to Docmo.

Batch document creation: Docmo allows you to create multiple documents at once, each with custom content to save you time.
Comparison
Docmo offers more value and features compared to other document generation tools. In this section, we will compare Docmo to Crystal Reports and HotDocs to see how they stack against each other.
| | | | |
| --- | --- | --- | --- |
| | Docmo | Crystal Reports | HotDocs |
| No migration required | ✔ | | |
| No-code simple population | ✔ | | ✔ |
| No-code business conditions | ✔ | | |
| No-code dynamic charts | ✔ | | |
| No-code emails and attachments | ✔ | | |
| Filesystem automation | ✔ | | |
| Package and repeat production | ✔ | ✔ | |
| $400MM+ ARR | | ✔ | ✔ |
| 1,000,000+ users | | ✔ | ✔ |
How to Implement Automated Document Generation
Before automating your document generation, you must analyze your process and workflows to highlight your needs. This is vital to select a solution that works for you and build a workflow that's unique to your documentation.
Identify Your Data Sources
Identify all your data sources, including web apps, Word, Excel, databases, user inputs, etc. It's not uncommon for companies to use a dozen to over 200 tools like Salesforce, XML, SQL, Oracle, etc. Make sure these tools support integrations with your desired software.
Many of theof the the file formats and data sources today are platform-agnostic, so it's easier to work with them. You can use Excel to stage business logic and dynamic content, such as tables, calculations, charts etc. for your documents.
Get Your Templates
Create templates for key documents and customize them with your desired font, font size, branding elements, placeholders, and other styles. You should consider using Microsoft Office as it's the most popular template designer
Be sure to use tags in templates to make it easy for your software to know tags for specific data sources and identify document types like contracts, proposals, agreement, etc. You can also use imported templates, which can be data queries or explicit filenames.
Pick the Right Solution
Find the right document generation software solution like Docmo and create automated workflows based on your current processes, templates, and documentation needs. Integrate all the tools and apps you need in your workflows, including CRM and invoicing software.
The ideal solution takes care of HIPAA, FERPA, or GDPR compliance, allowing you to focus on creating quality documents. It should also support your desired output formats like Postcript, Bitmap, DOCX, XLSX, PPTX, PDF, HTML, etc.
Remember to train and onboard your team and assign roles to users. Run the process, review the results and make adjustments as needed.
FAQs   
What is the purpose of automated document generation?
The primary purpose of automated document generation is to produce documents faster, improve productivity, ensure compliance, eliminate the risk of rework violations and deliver guaranteed document quality and completeness. Document automation creates documents in under 5 minutes, saving you hours of writing, editing, and designing.
What are the benefits of using automated document generation?
The benefits of automated document generation include time savings, improved document accuracy, enhanced customer experience, scalable document production, consistent formatting and style, and cost savings. More importantly, it improved productivity, efficiency, and compliance.
What types of documents can be generated using automation?  
Document automation helps generate any document depending on your templates and use case. Examples include contracts, insurance documents, proposals, quotes, invitations, real estate documents, receipts, financial statements, reports, invoices, etc.
How can I implement automated document generation in my organization? 
You can start by identifying your key documents, building templates for each, and finding a solution that caters to your needs. Most tools come with templates that you can customize depending on your desired format or style. Take the time to rest and train the tool before onboarding users.
Automate Document Generation with Docmo
Manual document generation can be time-consuming, labor-intensive, prone to errors, and costly. These challenges even worsen when you're dealing with high volumes of documents. You can eliminate these challenges by up to 90%, thanks to document generation automation.
Docmo, a highly configurable no-code system with decision-making AI, is an excellent solution for your business. It allows you to create reports, emails, and content in Outlook, Excel, and Word. It automates complex workflows and simplifies your processes through effective filesystem automation.
Contact us today to learn how Docmo can improve business efficiency and document management.